Commercial Laundry Service
A fast, consistent, and cost-effective business solution.
High quality and cost-effective commercial laundry services for your business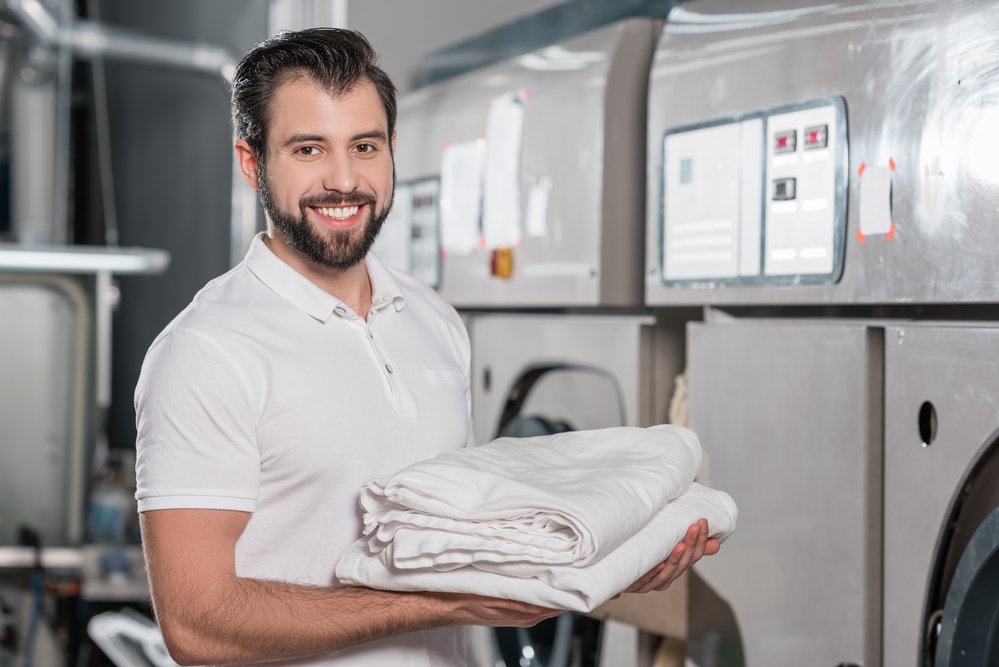 Commercial Laundry Services That Fit Your Hampton Roads Area Business
A Custom Laundry Solution for Your Business
From 30 to 3,000 pounds, Bolt Laundry Service offers high quality, efficient, reliable, and cost-effective commercial laundry services to businesses in the Hampton Roads and Dupage County area. Our state-of-the-art laundry center is designed for the efficiency our commercial clients have come to expect. We have a dedicated staff that specializes in handling the difficult issues of commercial laundry, like deep stains, oils, and more. Our pick up and delivery services give the gentle and discrete care required for your personal laundry and dry cleaning. Clothing, delicates, and linens (even throw rugs and car covers!) get individual care from our experienced cleaning specialists.
We launder customer-owned goods -- getting clean and textile-preserving results for linens, towels, robes, uniforms, blankets, bedspreads, pillows and other items.
We also offer large-scale commercial dry cleaning of uniforms, drapes, and other items. Our experienced fleet of drivers will make sure your Hampton Roads and Dupage County commercial laundry order is picked up and delivered on time, every time!
Save Your Business Money, Time, and Hassle with Laundry Care Express
Bolt Laundry Service provides commercial laundering and dry cleaning services to a varied and growing list of businesses including:
-Hotels and motels
-Vacation rentals
-Schools
-Massage therapists
-Salons and Spas
-Health clubs
-Events
-And others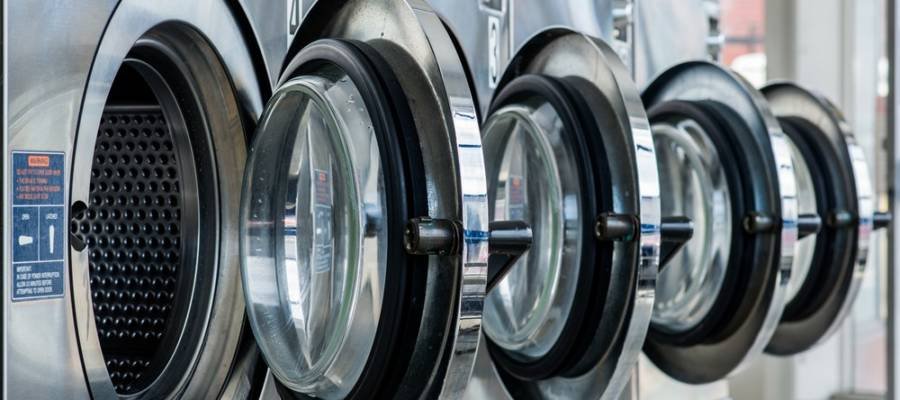 Contact Us Today for a Free Consultation
Gone Today, Back Tomorrow!
Speedy service is standard – pickups scheduled by 8 am, Monday through Friday (except major holidays), will be picked up the same day and delivered the next service day.**

Daniel Biden
Great laundry service and same day delivery. Just perfect for a busy person like me. 5 stars from me Bolt Laundry

Jasmine Saunders
Definitely recommend using their laundry service. As a busy mother, this laundry service came in hand when I was unable to allow time for myself to complete laundry for the week. Thank you SOO MUCH Bolt Laundry!!

Ashley Simmons
Great company. Best wash and fold laundry service in Newport News. Great prices as well!!

Chris Morris
Superb laundry delivery service and high quality service. My clothes smell great days after being washed.

Jason Smith
Super easy to book with, the lady who picked up my laundry was very friendly also. Great business ran by a great person.

Sarah Lawson
I started using them for my grand-parents laundry as they needed help. GREAT SERVICE and also very friendly. 5 stars!
Ready to Get Started?


What is Commercial Laundry Service? Sometimes referred to as laundry service or fluff and fold, Bolt Laundry's Commercial laundry service is our top-notch laundry service. When your garments don't need our dry cleaning services, Commercial laundry is your best solution to clean clothes. Your clothes will last longer and stay brighter.Simply use one of our many convenient drop-off or pickup services, tell us any specific instructions for particular pieces of clothing, and we'll take it from there! We use state-of-the-art equipment and the best craftsmanship in the industry. Those factors coupled with our toxin-free detergents and crystal clear water will leave your wardrobe with an unmatched clean. Each piece of clothing is hand-finished by our pressers and inspected for perfection—guaranteed or we'll redo services free of charge. Once your clothes are fresh and pristine, we fold your garments so they're ready for wear. You save time from washing, drying and folding your clothes and are free to live your life while Bolt Laundry takes care of your garments from start to finish.We use the best processes while adhering to environmentally friendly practices. Our advanced technology ensures we aren't wasting water or heat, which could fade, stretch or pill your laundry. Your machine-washable laundry will be thoroughly cleaned, dried, pressed and folded with the use of chemical-free detergents and the ultimate know-how for all of your garments.We excel at Commercial laundry. Our experts can refresh and renew your clothes, even pieces with tough stains. But Bolt Laundry is much more than a one-trick pony. With the same ease, you can bring in your dry cleaning or tough-to-clean garments, like household items, leather, fur and more. We can bring dull leather bags back to life or even repair your favorite pair of busted stilettos. We pride ourselves in having the best hands on staff: Our crew is well-experienced and full of know-how. Our craft is making sure your entire wardrobe is fit to last for years to come.This is accomplished also through our tailoring and alterations services. We can make simple fixes, like replacing buttons or snaps, to more extensive tailoring to ensure every piece fits you perfectly. When you look good, you feel good, and no one knows that more than Bolt Laundry Commercial laundry service. When it comes to laundry, Bolt Laundry Garment Care makes it an easy part of your day. Commercial laundry service doesn't have to be a tedious or unwanted task on the chore list—instead it can be carefree and convenient, leaving you time to do whatever you really want to do. Our six locations offer an impressive number of ways to access our services. In addition to all seven of our locations being open seven days per week with later hours during weekdays, we are pushing the envelope when it comes to garment cleaning convenience.
Having extensive experience, we have earned a stellar reputation for commercial laundry services. We are committed to delivering the most efficient laundry services to our clients.
Regardless of your industry, the quality of your laundry service is the key to maintaining your professional image. Our company serves as a one-stop source for quick and hassle-free commercial laundry services. Our quality solutions are designed to meet your requirements.
Whether it is restaurant uniforms, napkins, tablecloths or linens, we can do it all.
In case you have any special demands, feel free to let us know. Our professional laundry services are suitable for all types of garments. We offer a complete range of laundry solutions that include pick up, wash, dry, fold and press of the linens. You can get access to seamless services under one roof. Our team of cleaning specialists is the best in the industry. No stain or mark is too big for them. They have the expertise to handle your laundry with care. Our cleaners use superior quality cleaning products and advanced dryers to handle your laundering needs. Unlike other laundry service providers, we never use low cost, harsh detergents or smells. We use only premium quality, environment friendly detergents. As a result, you get fresh and clean items that are soft to touch. Every time you choose us for your laundry needs, you get access to smooth service that is free of any stress. Our team goes the extra mile to give you the best experience possible. Our expert staff handles every item with care and dedication. All cleaned items are dried, pressed and then folded or hung on a hanger. Thereafter, they are carefully wrapped in plastic to preserve that pleasant smell of freshly cleaned garments. Above all, we provide pickup and delivery of laundry in the Hampton Roads Area. Just contact us and our team will be at your doorstep in no time. Interested in our commercial laundry service? We take the stress out of laundry service. We are available 24-hours a day, 7-days a week to serve your laundry needs. Get in touch with us and we will be happy to serve your laundry needs in the best possible way. Tending to All Your Laundry Needs Offices, beauty salons, athletes, baristas – every line of profession has one thing in common: clean attire. Stainless and spotless clothes, iron-pressed to crisp perfection, have a way of forming an immediate positive impression on everyone around you—be it friends, colleagues, your boss or date. Bolt Laundry provides commercial laundry and wash-and-fold services. We also specialize in cleaning restaurant uniforms, linen, catering uniforms, napkins, and hotel uniforms. Contact us today and take advantage of our free pick-up and delivery service! Bolt Laundry offers commercial laundry services in the Hampton Roads area. With unparalleled professionalism, we live up to our reputation as an efficient and meticulous laundry service. No matter the business, maintaining a clean image is the key! Commercially laundering your cloth items, be it catering uniforms, restaurant uniforms, or hotel uniforms, will save time and money for your company. Our service can be used for any garment, including tablecloths, napkins, uniforms, or linens. No matter how big or stubborn the stain, our professional cleaning experts can take on the challenge. To top it all off, we also provide free laundry pickup and delivery!