PRICING, MADE SIMPLE
No hidden fees. No confusing tiered pricing. What you see is what you get.
With Bolt Laundry, there are no contracts. You can schedule weekly pickups if that's what works for you – or – just schedule a pickup when you need it. Our service is easy to schedule and everything can be set up on your phone or computer.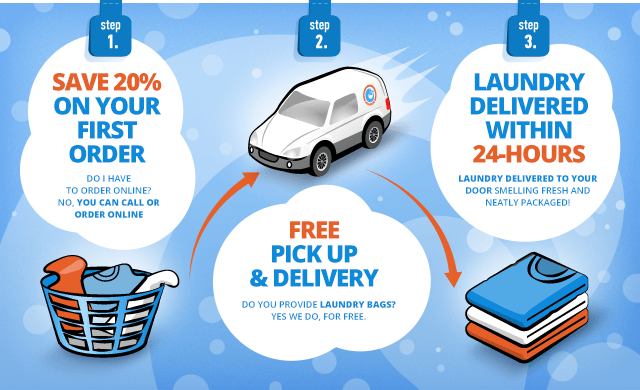 WASH & FOLD PRICES
Wash & fold laundry is charged by the pound (and weighed when it's clean and dry!)
There is a minimum pickup fee of $17.00
Large Household & Bedding Items Pricing
Large household and bedding items will be removed before weighing and billed on a per-piece basis.
LARGE ITEM PRICING
Large Bedding Items
Comforter (King): $25.00
Comforter (Queen): $22.00
Comforter (Full): $18.00
Comforter (Twin): $16.00
Household Items
Bedspread: $8.00
Cushion Slip Cover: $6.00
Chair Slip Cover: $18.00
Sofa Slip Cover: $23.00
Blanket: $12.00
Pillow Sham: $3.00
Duvet Cover: $16.00
Standard Pillow: $6.00
Mattress cover: $8.00
Dry Cleaning Prices
Expertly cleaned and returned on a hanger.
Pricing List
Shirt (Laundered & Pressed): $2.59
Blouse: $5.99
Sweater: $6.99
Pants: $5.99
Jeans: $5.99
Jacket (Suit, Sport Coat, Blazer): $7.99
Vest: $5.99
Dress (Casual): $11.95
Dress (Formal/Evening Gown): $29.95
Jacket (Light): $14.95
Coat: $19.95
Leather Jacket: $71.35
Coat Down (Short): $21.42
Scarf: $5.99
Apron: $5.99
Shirt (Dry Cleaned): $5.99
Polo: $5.99
Cardigan: $6.99
Shorts: $5.99
Skirt: $5.99
Jumpsuit (Romper): $13.98
Dress (Cocktail/Semi-Formal): $15.95
Wedding Dress Cleaning: $255.71
Jacket (Medium Weight): $19.95
Coat (Long): $24.95
Coat Down (Long): $28.57
Hat: $5.99
Tie: $4.99
Suit (2 Piece): $13.98
Lab Coat: $7.00
Happy Customers
Ready to Get Started?