Wash & Fold Laundry
Your every day laundry just got really easy.
You need an easy, affordable way to get your laundry carefully done. Use our free pickup and delivery service and you'll get more time for life, love, and the pursuit of happiness!
Your Laundry Experts
We call it "wash & fold" (some say "fluff & fold"), but it's so much more. We take individual care of each of your machine washable laundry items – clothing, delicates, linens, blankets, comforters – you name it! Whites, colors, and delicates are separately washed and returned to you fresh, clean and neatly folded and hung on hangers.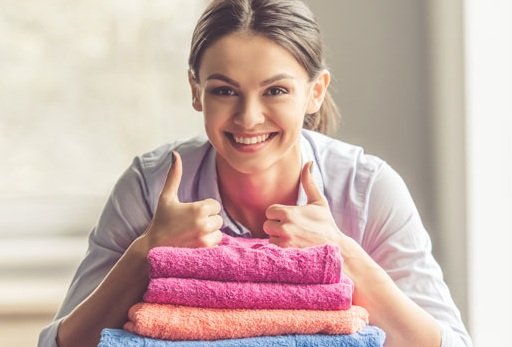 Laundry Your Way
When you schedule your first pickup, we'll ask for your laundry preferences so that your laundry is done the way you like it. We use premium scented or unscented soaps (your choice), fabric softener (or not!), and handle your clothing and washables gently to keep them looking their best.
Two Steps to Get Started:
There's no need to sort your wash & fold laundry items in advance – we'll do that for you*. For your first pickup:
Click here or call to schedule a pickup.
Place your laundry in plastic trash bags or pillow cases and put them on your door step (or in another place that you tell us).
There's no need to be at home for pickups or deliveries. We'll return your wash & fold laundry in our heavy-weight Bolt Laundry Service bags that you can use for your future pickups.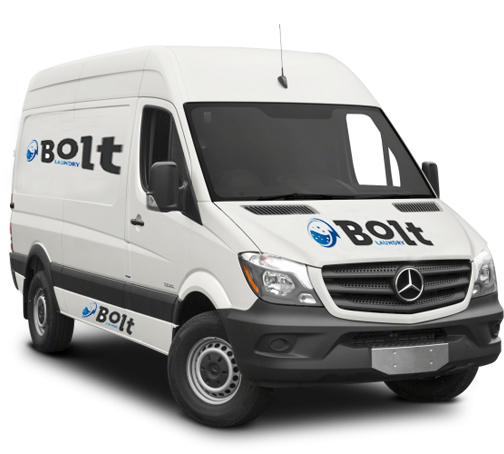 Gone Today, Back Tomorrow!
Speedy service is standard – pickups scheduled by 8 am, Monday through Friday (except major holidays), will be picked up the same day and delivered the next service day.**