The Best Leather, Suede, & Fur Cleaning
High-Quality Leather Cleaning Services
Unmatched leather cleaning, suede cleaning, and fur cleaning service in addition to our award-winning dry cleaning and laundry service.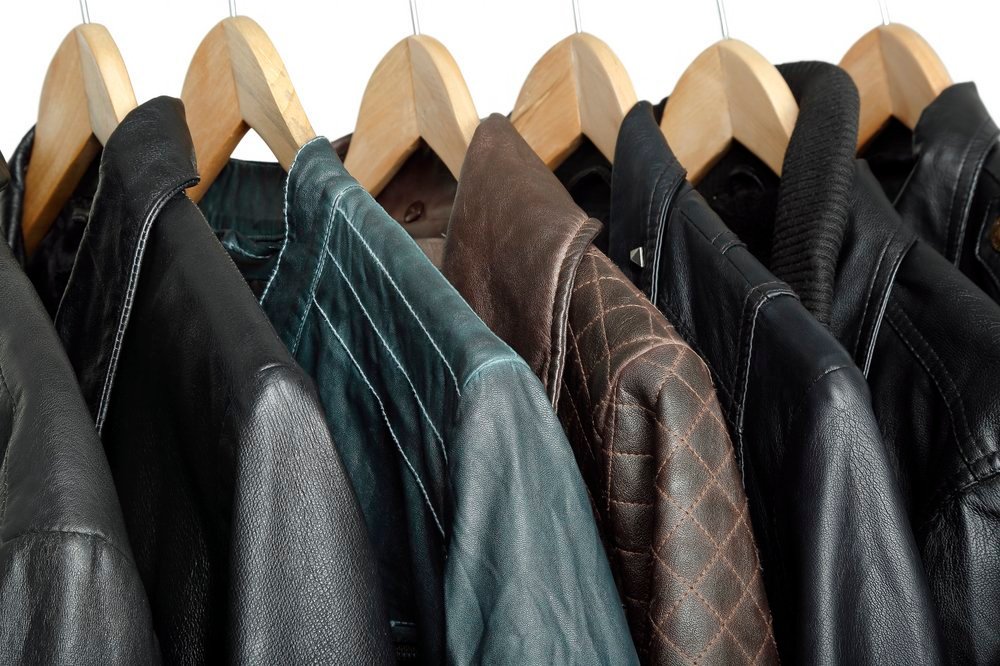 Leather Cleaning with a 100% Satisfaction Guarantee
Professional Service
Bolt Laundry Service has years of experience and can take care of just about any of the myriad issues that can happen to leather, including scuffs, die loss, and fading. We're so confident in the talents of our leather experts and the leather cleaning services they provide that we back all of our work with a 100% satisfaction guarantee. If you are anything less than delighted with the leather cleaning service you receive we'll be more than happy to redo the item at no charge.
One Pickup – Three Services
In addition to cleaning your leather handbags, wallets, briefcases, and jacket, we offer expert dry cleaning and wash & fold laundry – speed, convenience, and quality.*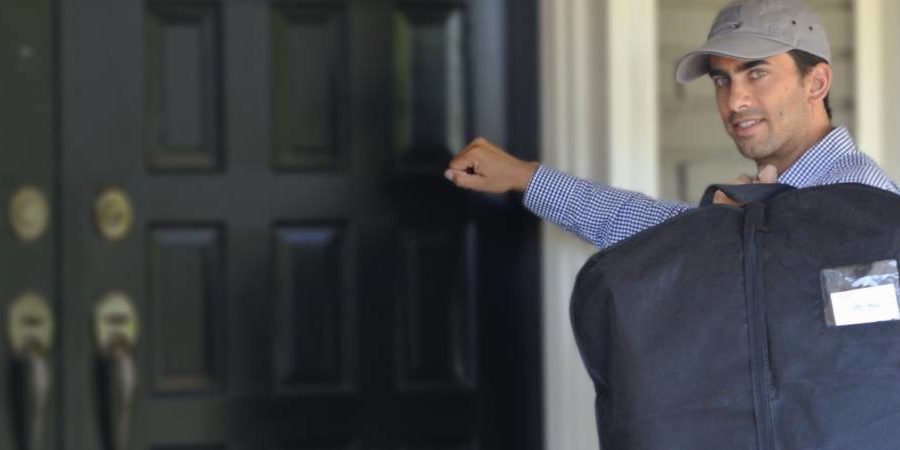 Two Steps to Get Started:
For your first pickup:
Click here or call to schedule a pickup.

Bag your laundry, dry cleaning, and dress shirts:
Use trash bags or pillow cases for your first pickup…
• Wash & Fold laundry
• Dry Cleaning/Dress Shirts

(bag separately from Wash & Fold)
Label your bags accordingly (Your order will be returned with color-coded bags making this unneccessary for your future pickups.)
Gone Today, Back Tomorrow!
Your trips to the store-front dry cleaners may help you get out more, but they don't get your shirts back faster than we can. One-day turn-around is our standard – click or call by 8 am for a same day pickup and next day delivery (business days, Monday – Friday).**
There's no need to be at home for pickups or deliveries. We'll return your dry cleaning/dress shirts on hangers with our heavy-weight Bolt Laundry bag that you can use for your future pickups.
* Please bag and label your bag "dry cleaning/dress shirt laundry" (we'll sort it out); separately bag and label your "wash & fold laundry". ** On an infrequent basis an order may require an extra day to process (e.g., for stains, some household items such as comforters, etc.); please allow extra time for these items. Service days vary by pickup location. Click here for your area.

Daniel Biden
Great laundry service and same day delivery. Just perfect for a busy person like me. 5 stars from me Bolt Laundry

Jasmine Saunders
Definitely recommend using their laundry service. As a busy mother, this laundry service came in hand when I was unable to allow time for myself to complete laundry for the week. Thank you SOO MUCH Bolt Laundry!!

Ashley Simmons
Great company. Best wash and fold laundry service in Newport News. Great prices as well!!

Chris Morris
Superb laundry delivery service and high quality service. My clothes smell great days after being washed.

Jason Smith
Super easy to book with, the lady who picked up my laundry was very friendly also. Great business ran by a great person.

Sarah Lawson
I started using them for my grand-parents laundry as they needed help. GREAT SERVICE and also very friendly. 5 stars!
Ready to Get Started?
Nothing beats the feel of a great leather jacket, a beautiful handbag or satchel, or a soft suede pair of shoes. Unfortunately, these items are some of the most fragile in any closet. Fortunately, the leather experts at Bolt Laundry Service are here to freshen up your favorite leather items Whether it's a Chanel handbag a Tumi briefcase or a pair of Ugg boots each of these items requires expert knowledge in leather cleaning to be brought back to life. At Bolt Laundry Service our leather cleaning experts have seen countless leather items be thrown away or damaged because our clients thought they were beyond repair or tried to clean them at home. The use of water and detergent or other home cleaning products can ruin a perfectly good item that could have been restored with Garment Care leather cleaning service. We're very proud of the expertise and talent we bring to cleaning your leather items. However, we also take pride in the convenience we offer. Many leather cleaning services are only open part-time or on weekdays, so you have to cut out of work early just to get your leather handbag or jacket cleaned. At Bolt Laundry, our stores are open extended hours 7 days a week and we offer on-demand home pickup and delivery service. Our mobile app also give you the ability to track your order as we process it. Because of the complexity of cleaning leathers and furs our service can take 2-3 weeks, but with the app you'll be able to keep tabs on progress. This enables you to get your favorite leather and fur items cleaned without ever leaving the comfort of your home. The best leather, suede and fur cleaning service is available with the touch of a button! We can't wait to see you and to provide you with the best leather, suede, and fur cleaning service around. If you have any questions about our service, please don't hesitate to call or email us. Our dry cleaners delivers throughout the Newport News and Virginia Beach areas, so even if you're not close to one of our store locations we'll come to you. Bolt Laundry is proud to provide dress shirt laundry service delivery to the Newport News, Williamsburg, Hampton, Yorktown, Norfolk, Virginia Beach, Chesapeake Area. Please visit our Newport News, Williamsburg, Hampton, Yorktown, Norfolk, Virginia Beach, Chesapeake page for more information on dry cleaning and laundry delivery services in the Bay Area.  At Bolt Laundry , we pride ourselves on providing the best dress shirt and laundry service in the metro area. Our award-winning dry cleaning service is built on three distinct principles that we believe makes our dress shirt laundry service unique. Our first dry cleaning principle is old-world craftsmanship. Our dry cleaners and dress shirt laundry service technicians are the most well-trained and experienced in the industry with decades of experience. We are certified dry cleaners, wet cleaners and environmental cleaners. Our dry cleaning technicians use this experience to remove spots with painstaking detail, hand-press your garments to the perfect finish, and perform our custom 10-point inspection process to make sure you dry cleaning meets the highest standard. Your clothing is even hung on wood hangers to maintain the uncompromising quality. It is this commitment to old-world craftsmanship that has resulted in Bolt Laundry being selected best dry cleaner in numerous reader's choice awards and also chosen as one of America's Best Cleaners. While we take pride in our commitment to the traditional craft of dry cleaning, we take equal pride in our 2nd principle: innovation. Bolt Laundry ' dry cleaning service uses state-of-the-art technologies to ensure your garments are cared for at the highest level. classic craftsmanship, Bolt Laundry cleans with naturally occurring solvents to ensure your clothes are clean and the environment is not harmed by the process. Bolt Laundry is unmatched in dress shirt laundry service throughout the region. Bolt Laundry is proud to be one of the best dry cleaners in Newport News, Williamsburg, Hampton, Yorktown, Norfolk, Virginia Beach, Chesapeake with seven locations serving the Hampton Roads. We also offer dress shirt and laundry services in Norfolk Va, with nine locations in the Hampton, Va Area.