A fast, consistent, and cost-effective business solution.
High quality and cost-effective commercial laundry services for your business
Schedule a Pickup
Commercial Laundry Services That Fit Your Virginia Beach, Va Business
A Custom Laundry Solution for Your Business
From 30 to 3,000 pounds, Bolt Laundry Service offers high quality, efficient, reliable, and cost-effective commercial laundry services to businesses in the Virginia Beach, Va area. Our state-of-the-art laundry center is designed for the efficiency our commercial clients have come to expect. We have a dedicated staff that specializes in handling the difficult issues of commercial laundry, like deep stains, oils, and more. Our pick up and delivery services give the gentle and discrete care required for your personal laundry and dry cleaning. Clothing, delicates, and linens (even throw rugs and car covers!) get individual care from our experienced cleaning specialists.
We launder customer-owned goods — getting clean and textile-preserving results for linens, towels, robes, uniforms, blankets, bedspreads, pillows and other items.
We also offer large-scale commercial dry cleaning of uniforms, drapes, and other items. Our experienced fleet of drivers will make sure your Hampton commercial laundry order is picked up and delivered on time, every time!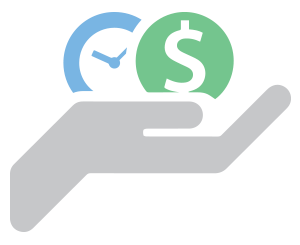 Save Your Business Money, Time, and Hassle with Laundry Care Express
Bolt Laundry Service provides commercial laundering and dry cleaning services to a varied and growing list of businesses including:
-Hotels and motels
-Vacation rentals
-Schools
-Massage therapists
-Salons and Spas
-Health clubs
-Events
-And others
Contact Us Today for a Free Consultation
Click here or call us at 1-(866)773-7176 for an immediate pickup or to discuss ways that we can best serve your specialized business needs.
You can also email us at info@BoltLaundry.com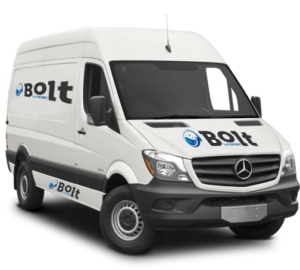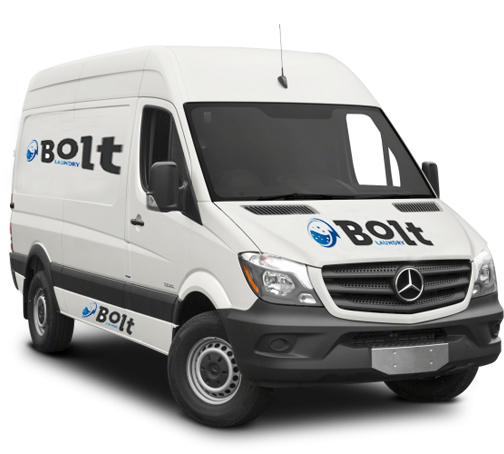 Gone Today, Back Tomorrow!
Speedy service is standard – pickups scheduled by 8 am, Monday through Friday (except major holidays), will be picked up the same day and delivered the next service day.**
A fast, consistent, and cost-effective business solution.
High quality and cost-effective commercial laundry services for your business
Schedule a Pickup